Face Lift Massage Diploma Course
Face Lift Massage Diploma Course
Tutors of the London Centre of Indian Champissage International train students to the highest level by ensuring that each student has an in depth knowledge of the practical and theoretical application of the techniques. By attending the full course of training, students gain a huge amount of understanding about the right way to perform the techniques to ensure clients are receiving the maximum effect. This course is worth 28 CPD points.
Classes are kept small so expert help is on hand to guide through each stage of the techniques. The techniques taught are the most in depth you will find of any face massage course. This course is growing in popularity due to the high demand these days of wanting to look your very best. This course has been running since 2001 and is the original course offfering Natural Face Lift Massage pioneered by the London Centre of Indian Champissage International. There are many imitations, but with our experience in this field we can help you to become supremely skilled as a Natural Face Lift Massage therapist.
The treatment is a wonderful natural massage that helps to lift tired muscles by toning and gently exercising the face and helps give the skin a healthy glow by encouraging a better flow of circulation to the face. Over time our faces show the strain of many factors such as age and environmental stress, this method can help to rejuvenate using the skillful hands of a fully trained therapist.
I am an accredited tutor of the London Centre of Indian Champissage International and offter courses in London and can also travel to you as an individual or for a group of friends. The Diploma you receive on completion of the course enables you to enrich your massage career or to help supplement another existing career.
Courses are held regularly in Blackheath south east London and can easily be reached by public transport, 7 - 10 minute walk from train station & bus stop or if you are driving there is free parking.
Comments from students:
Has the course measured up to your expectations?
'Exceeded them, not only have I learnt what I'd hoped, but I really enjoyed 'it too!'
'The course was well presented with lots of feed back when needed'
'Yes immensely - it was well structured, excellent facilitator'
HOW WAS THE TUITION?
'Excellent friendly tuition'
'Each instuction was very detailed and easy to pick up'
'Excellent demonstrations - and fun!'
HAVE YOU ENJOYED THE COURSE?
'Excellent teaching skills and patience'
'Yes having already done a one day workshop, delighted to learn in more depth'
'Yes the course is of a higher standard than I expected'
COURSE INFORMATION: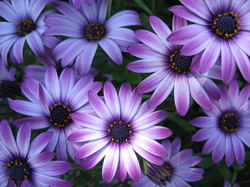 Benefits of Natural Face Lift Massage (Also known as Indian Face Massage & Facial Rejuvenation)
Can help to lessen wrinkles and expression lines, tighten facial contours, tone & improve complexion, release stresss & tension in surrounding muscles, soothe tension headaches, eyestrain & stress-related symtoms, enhance feelings of well-being, encourage a positive & confident appearance and create total relaxation
3 DAY COURSE FORMAT 2 - 3 days for smaller groups
The exact pressure and timings for each stage of the massage are taught in detail, so that you can obtain the maximum results for this technique
Time: 10am. - 4pm. each day
Day 1 : Introduction, Background, Benefits and Contraindications, Technique Practice, Preparation, Pressure Points, Initial Releases, Smoothing out the tension.
Day 2: Background, Technique Practice, Connective tissue release, Revision.
Day 3: Facial Exercises, Technique Practice, Healing Pulses, Revision.
Guidance for home study - Case studies and exam, Client/therapist role play, Technique Practice, Finishing Procedures.
Full Treatment Revision
Once qualified you can subscribe to the L.C.I.C.I register, which is featured on the L.C.I.C.I website: www.champissageinternational.com and have the letters NFLM LCICI after your name (Natural Face Lift Massage) Also, visit the dates for courses page to find out about all the other courses on offer
Indian Face Massage Three Day Diploma
See Course Dates for where and when the next courses are
Contact Gaye Sturrock IHM FLM LCICI Dip. IPTI Accredited tutor of The London Centre of Indian Champissage
For more details:
Tel: 07949 - 387536 or see contact page for email address
Available to teach to individuals or groups
Individual training requires less time, so can takes 2 or 3 shorter days (instead of the full 3 days) of 5-6 hours each day to complete the training
Please note: Deposits are non refundable.
Cancellations and missed bookings with less than 24 hours notice will be charged at full amount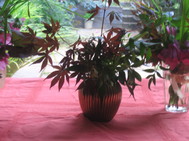 Indian Face Massage Three Day Diploma Course
Please see Course Dates 2020 for where and when the next courses are
contact Gaye Sturrock IHM,FLM,dip.LCICI,IPTI Accredited tutor of LCICI, for more details
Tel: 020 8297 3100 or 07949 - 387536 Email: gdsturrock@gmail.com
Cost: £420 + £60 for the exam fee Total: £480
Available to teach to individuals or groups & can travel to you - please enquire for cost
Individual training requires less time
2 - 3 days